Located in the city of Evergreen, Alabama, the only elementary school in the city, Evergreen Elementary School, serves approximately 452 students and 62 faculty and staff members. It has been lead by the same principal for the past 8 years. During the last three years, employee turnover has existed at two grade levels, kindergarten and 4th grade. This past year, two second grade teachers and one third grade teacher retired. The school was awarded the Torchbearer Award by the State Department of Education during the 2012-2013 school year. This award is representative of not only high achievement, but indicates that poverty is prevalent (96%) but not a deterrent for success. 96% of our student receive free or reduced lunches. The community is represented by a large majority who are unemployed and without a college education. Despite these factors, there exists continued support for the school. Parents are present in large numbers for all ceremonies and programs where their children are partaking. Evergreen Elementary upholds excellence on all levels and strives to provide a safe, nurturing, and stimulating environment.
Our mission at Evergreen Elementary School is to promote student learning by providing experiences, guidance, knowledge, and skills necessary to meet the challenges of the future so that children can reach their optimal learning potential and develop a life-long love for learning.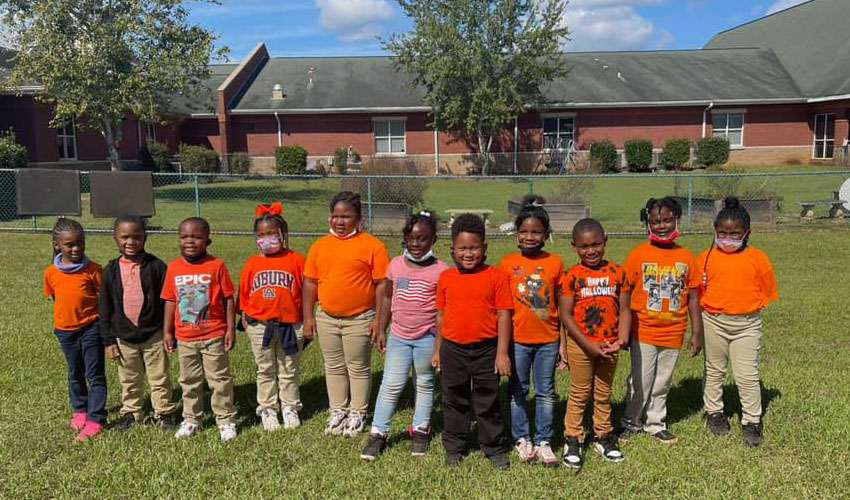 Advance Forward
and Move Higher
Conecuh County Schools has the mission of ensuring that we create a culture of confident, diverse, and innovative learners in high educational settings. We aim to advance forward and move higher in a climate that encourages growth and prepares leaders to reach their fullest potential to excel in college, career, and life. One aspect of meeting the vision is providing a curriculum that encompasses the needs of all students--academically, socially, and emotionally.